Welcome to Lane Farms!
Visit our original Lane Farms Produce Stand which has been a local tradition for 76 years! Located at 308 S. Walnut Lane, SB, we feature our own Home Grown Strawberries, fruits and veggies as well as other Local and Organic Produce. Lane Farms Produce Stand is open daily 9am – 6pm, Sundays 9am – 5pm. It is also home to the fun activities at Lane Farms Patch.
Celebrate the fall harvest with us at Lane Farms Pumpkin Patch! Tons of pumpkins, farm animals, corn maze, hayrides… and farm fun for all. Open the last Friday of September through October 31st. And, it's not Christmas without a real Christmas tree! Lane Farms Christmas Patch is a great place to get your fresh Grand Fir, Noble Fir, Nordman or Douglas Fir for Christmas, grown especially for you at a tree farm in Oregon. Open for sales the Friday after Thanksgiving through December 20th. Call (805) 964-3773 for more info.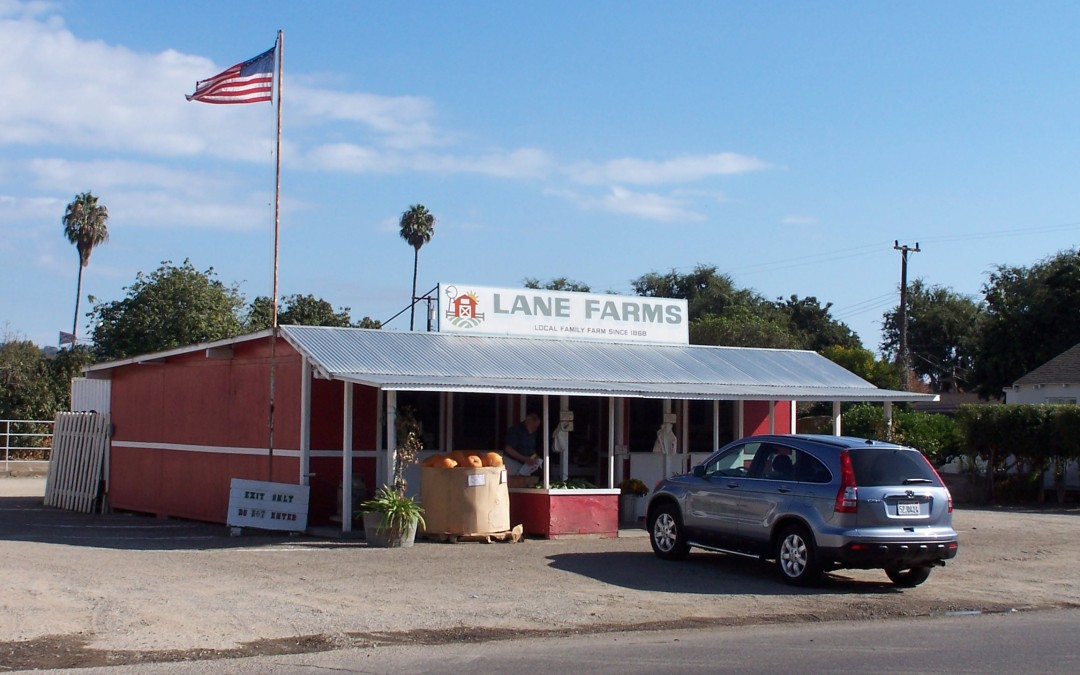 About Us
Lane Farms! As local as it gets!
Lane Farms is owned and operated by John and Ruth Lane. The Lane Family has been farming the Santa Barbara/Goleta area since 1868. Open 7 days a week, their produce stand at 308 S. Walnut Lane, SB, has been in operation since 1939. They grow about 30 different items, but specialize in strawberries, sweet corn, lettuces, tomatoes and squashes, all of which are sold locally at their produce stand and at the Santa Barbara Farmers Markets.
Lane Farms practices sustainable and organic methods, although is not certified organic. They have a long-time, good reputation in the community and their customers know they can get good, clean, wholesome produce from Lane Farms.
Lane Farms! A local tradition!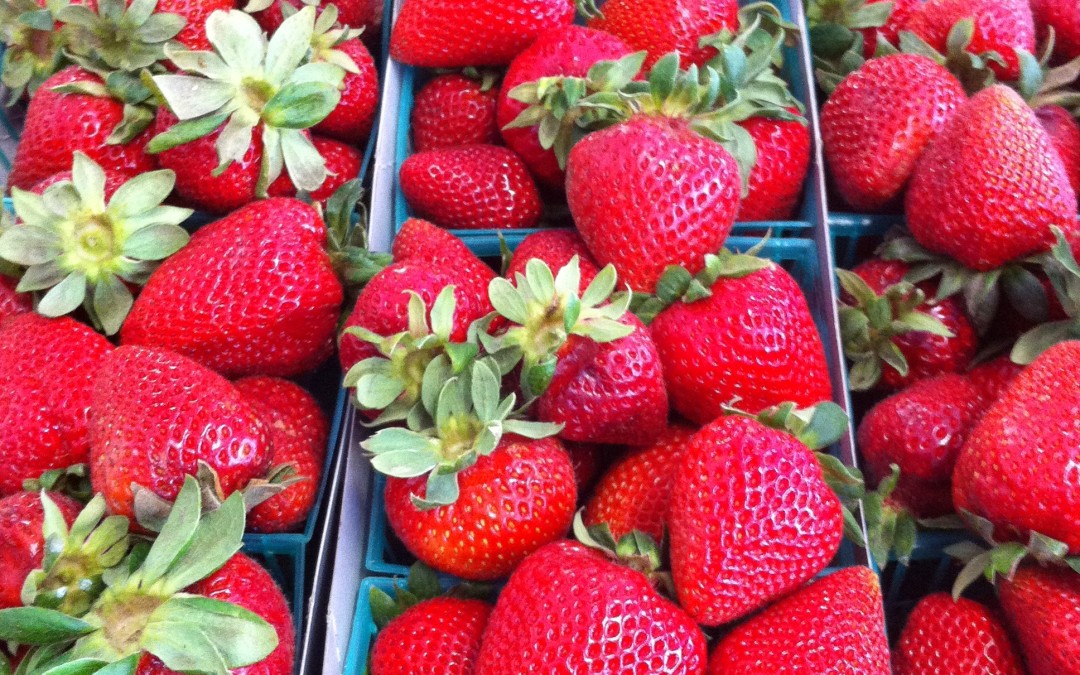 Strawberries and More!!  Fall is here and Lane Farms has the season's finest!
Strawberries are our specialty and our summer/fall varieties are still available.   Sweet corn, field ripened tomatoes, tender squashes and much more are being picked fresh from our fields.   Enjoy them all this fall.
New crop apples have arrived…Sweet and delicious from Fair Hills Farms of Paso Robles!  Enjoy Honey Crisp, Fuji and Gala varieties for that "back to school" snack.